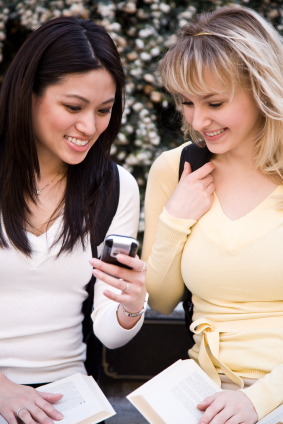 Patrons can chat with librarians by texting a support number with their text-enabled phone. With LibraryH3lp's optional SMS chat add-on, your mobile patrons can enjoy all of the benefits of live chat without being tied to a website.
When paired with LibraryH3lp's IM network integrations and mobile website chat widget, SMS chat completes a comprehensive and powerful instant mobile chat toolkit for your library's virtual reference services. Let your patrons choose their preferred communication channel. You can handle them all!
Answer incoming text messages and chats from your website within your chat client. LibraryH3lp saves text messages sent by patrons after hours for delivery when your service comes back online. Also, we can automatically forward voice calls to a number of your choice.
LibraryH3lp's SMS chat add-on is modestly priced and does not rely on a local network or require a library to purchase a physical device. All packages include local, dedicated phone number at $2/month ($24/yr). Any unused balance from one year rolls over to the next and applies to the phone number charge. We will contact you when your balance runs low.
Want to try out our SMS add-on? Please e-mail us if you already have an account. Don't have an account? Sign up for a free 90-day trial below. :-)